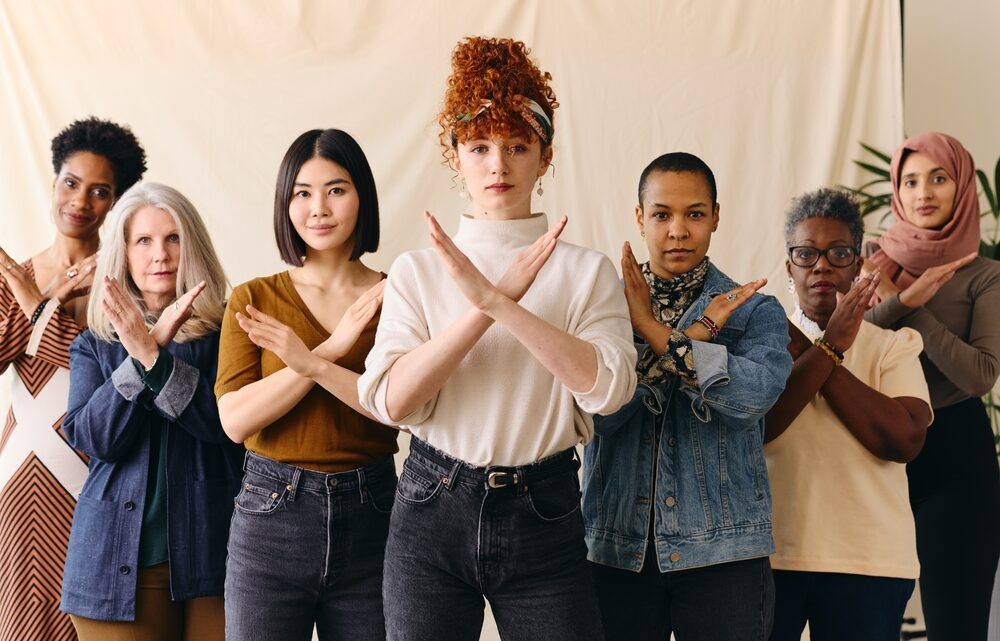 In this week's blog, as we are Celebrating International Women's Day, we recognize the incredible women who are part of Intellek. We share more about the female members of Team Intellek behind the photos; the challenges they have faced, which women inspire them and how Intellek and each of these women are helping to navigate a change.
Why Celebrate International Women's Day?
International Women's Day has been celebrated each year on March 8th since 1909. At least that's the earliest date on record when it was originally referred to as National Women's Day. This day celebrating the movement for women's rights is now recognized by millions across the world.
Women desire and deserve an equal future with no stereotyping or stigma. This vision is viable and democratic and crucially offers equal rights and opportunities for all. To ensure this happens there needs to be a place for women at every table in every industry, community, and at any movement where decisions are made.
Who are the Women of Intellek?
With a female CEO at the helm and over 50% of the team made up of women, this is an impressive statistic, especially in the world of tech. Intellek embraces and encourages a diverse team with equal pay and over the past two years, there has been a female senior role or a female leader in every department.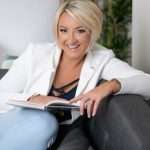 Claire Revell – Director & CEO
Our CEO started her career in tech as a developer, after being told by her IT teacher that this wasn't the career for her! Claire, like many others, faced numerous challenges and stereotyping as a young female in the tech world. As her career evolved, she started to also face the challenges of being a woman in leadership.
Claire is a confident, passionate leader and an advocate for Women in STEM. She has a passion for giving second chances and providing opportunities for those who need it. Claire's involved in South African charities, helping empower women and young girls to have a voice.
In addition, she works to help change young men's perceptions of women, with the vision of making lasting changes. Claire also strives to improve the learning that is available within these communities.
Claire's Female Inspiration
Dawn Leppan, founder of 1000 Hills in South Africa. Dawn began serving soup out the back of a truck, in 1989, and now she serves 1200+ meals per day. She also opened a clinic, a pre-school, a counseling center, an HIV/TB support group, a skills program, and a computer training center where Claire implemented Intellek's eLearning.
Dawn is a phenomenal lady and Claire aspires to continue supporting the 1000 Hills foundation for years to come.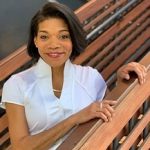 Nikki Pope – Business Development Manager
Nikki, based in Atlanta but originally from the U.K, started her career in the credit industry. This evolved into financial services and transitioned to a career in legal tech software when she joined Intellek in 2018.
She has high energy and passion for Business Development, which is a good combination in this position with Intellek! Time and time again, before coming to Intellek Nikki faced challenges with diversity along with other women of color in roles within various businesses.
Nikki often volunteers at Atlanta Mission – My Sister's House, a center for homeless women and children. She has also been involved in aid work at Covenant House, a center for homeless teenagers and most recently (pre-pandemic) at The Center for Civil and Human Rights here in Atlanta.
Nikki's Female Inspiration
Her mum, Naomi – due to her strong work ethic. She is driven and always tries to see the best in people. She is supportive, understanding, positive and always encourages Nikki to be the best person that she can be.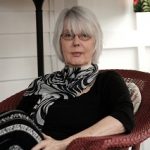 Christel Burris – Head of Instructional Design
Christel started working in the legal industry in 1978, as a secretary and has had experience in every role throughout a law firm. Christel shares that her biggest challenge as a female in the business world has been, quite simply, men.
One boss attempted to bribe her with a car to be his mistress and another thought it was appropriate to have Britney Spears in a bikini as his screen saver during her performance review. Of course, there were many others who provided invaluable, long-lasting advice and mentoring.
Being a woman in tech in the 80s and 90s meant she worked with younger men who would attempt to patronize and talk down to her, but they didn't reckon on her strong personality which put them in their place!
Christel gives credit to her father for this strength of character and for reminding her that no one person is better than her.
Christel's Female Inspiration
Cleopatra VII Philopator. She was an extremely intelligent woman who spoke many languages, studied astronomy and mathematics (among other disciplines), was ruthless, and had a flair for the dramatic. An astounding woman!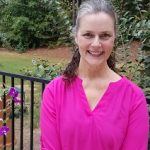 Julie Campbell – Client Success Manager
Julie has had an extensive career including 20+ years of supporting and managing software development teams and customer advocacy. Julie has a degree in Theater & Music and loves singing, performing, and directing on stage.
Julie shares that before the sexual harassment topic became mainstream, there were experiences she encountered. These were older men from the Mad Men era, who had certain behaviors that were not only accepted but encouraged. Some of these behaviors were so subtle that it was impossible to seek support and would have meant losing her job.
Rather than allowing those experiences to shape, define or undermine her value, she became more driven to prove her worth. Having to continually fight that battle was exhausting. The next generation shows more respect and a changed mindset which is truly encouraging.
Julie's Female Inspiration
Oprah Winfrey. She is widely respected and successful. Her intelligence, persistence, vision, and ability to reach people on such a deep, personal level is truly inspiring to Julie. Oprah came from a difficult background and saw what she wanted and went for it.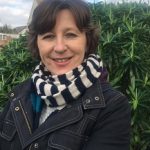 Lisa Tucker – Head of HR
In the early 90s, Lisa started out in languages and lived in France as an au pair and then later as PA in Paris. On returning to the UK, she faced her first challenge in the business world. She was invited to a conference in France to translate for him, only to find out that he had booked them both into a double room together, and seemed to find this normal behavior! Needless to say, Lisa refused to accompany him and quit.
Later in her career, whilst Lisa studied midwifery, she faced her biggest challenge. Lisa became pregnant and her partner at the time jumped ship, shall we say. As midwifery was a strong female-orientated profession, she hoped there would be support and childcare available but the support just wasn't there.
This was disappointing and rather ironic in this female-led profession. Feeling frustrated, Lisa left her course to have her daughter Olivia, with the support of her family. It made her question, who was on the board of this midwifery organization?
Lisa's Female Inspiration
Caitlin Moran. She's outrageous, funny, and extremely clever. She 'says it as it is' which Lisa loves! Caitlin broaches 'taboo' subjects about women and women's issues – she is ground-breaking. She proves you don't have to be beautiful, to be beautiful! Lisa loves her wit and intelligence and her (very loud) voice in a male-orientated world.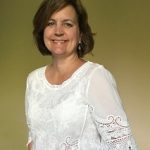 Christine Dickenson – Instructional Designer
Christine came to Intellek just last year, after an extensive 21-year career with a large St. Louis law firm as a training and documentation specialist. Christine's start date at Intellek was a special one, as it was the anniversary date of her kidney donation to her sister 16 years prior. That makes her awesome in our eyes!
Christine has been fortunate in that she has not had many challenges, apart from a male colleague who would speak to her in a condescending tone. This was especially irritating since he would speak differently to male associates.
In the past few years, Christine has been involved with Learning Ally, a non-profit organization that helps early and struggling learners with dyslexia, by providing audiobooks recorded by volunteers. What an incredible foundation!
Christine's Female Inspiration
Princess Diana, because in the blink of an eye, she went from being a kindergarten teacher to being a princess and married to a future king. She did it with poise and grace, even though she was dealing with so much. She was authentic, despite pressure and expectations to behave differently.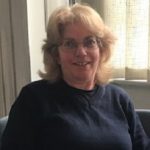 Kenna Craig – Senior Developer
Kenna was born in Jersey, Channel Islands, and moved to the UK when she was 10 years old. Kenna started her career in tech when she moved into an office admin role at Intellek, in 2003. She was given the opportunity to join the development team as a trainee in 2007 and is now our valuable Senior Developer.
Kenna has always been a bit of a tomboy and put herself at the heart of the 'male' world from a young age when she worked as a Carpenter. She assumed that is where she belonged.
Kenna's challenge, and experiences of stereotyping, began when she went for an interview with a Real Estate agency. It became obvious as the interview progressed that the role was all about 'above-the-knee skirts and make-up'. Kenna refused to be a part of that and cut the interview short!
Kenna gives back and teaches maths in a purely amateur capacity to assist those who may be struggling in school. Kenna has also recently been shopping for others impacted by the pandemic. Kudos to you Kenna!
Kenna's Female Inspiration
Anne-Marie Imafidon. She has one of the greatest minds and does inspiring work, for and with, women and young girls. Surprisingly, she also seems really down to earth.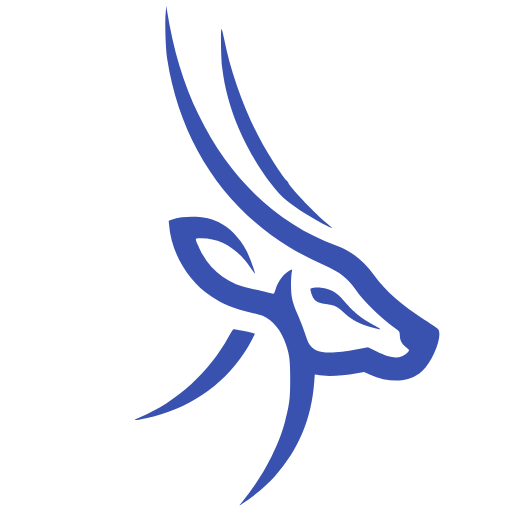 Intellek (formerly TutorPro) is a founding member of the blended learning technology industry. With a presence in the USA, UK, Canada, and the EU – for over 30 years we have pioneered the development of cutting-edge eLearning software and online training solutions, with a large and diverse portfolio of international clientele.