Our vision is to deliver impact-driven learning technology and unleash the power of knowledge. To achieve this we create innovative and affordable learning technology for all organizations, developed with our clients in mind; while providing access to free training through charitable partnerships.
A Story That's Far From Ordinary
With offices in both the USA and the UK, Intellek is a founding member of the learning technology industry. For over 30 years we have pioneered the development of cutting-edge learning technology, with a large and diverse portfolio of international clients.
In 2010 Claire Revell, who joined the business in 2003 as a developer, worked remotely for the business while she lived in South Africa pursuing her other passion – philanthropy.
It was at that time Claire knew she wanted to be at the helm of Intellek, for three reasons:
Strive for female representation in STEM and leadership roles.
Leverage technology to solve real-world problems.
Pave the way for a real change in technology to strengthen skills, and maintain a culture of continued learning, while empowering people to excel in every educational institution and business worldwide.
In 2017 the board of directors bought into a bigger, bolder, braver vision for the business and Claire was appointed Director & Chief Executive Officer.
Claire believes that learning should be considered a tool for eradicating poverty and an opportunity to ignite a revolution for future progress.
A Brand That's Far From Ordinary
Intellek means 'intellect' in Afrikaans, creating an important link to Claire's altruistic involvement in South Africa.
The Gazelle is a genus of the Antelope group, with only one species occurring in South Africa – the Springbok. Alongside being recognized as the national animal of SA (where the dream of Intellek was first realized), our female Springbok logo depicts strength, agility and intelligence, it is a powerful symbol of women rising above adversity.
This amplifies that we are proud to be a female-led company, that stands in the gap for women in business, continually fighting for fair and equal representation in STEM and leadership roles.
In a business sense, the Gazelle is a company (often found in the tech space) that shows high growth and increased revenue. Gazelle companies are also known for job creation and are credited for being among the best sources of new employment in open, entrepreneurial economies.
Intellek is most definitely a Gazelle!
Core Values That Are Far From Ordinary
A Team That's Far From Ordinary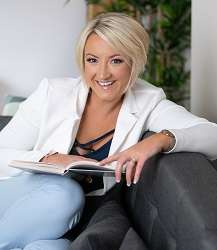 Claire Revell
Chief Executive Officer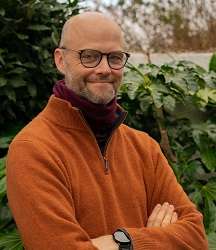 Julian Tucker
Chief Technology Officer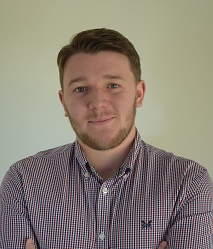 Daryl Fitzpatrick
Head of Business Development & Innovation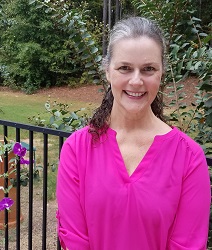 Julie Campbell
Client Success Manager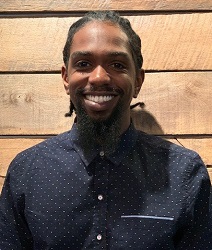 Xavier Campbell
Technical Support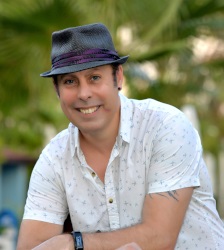 Adrian Portway
Head of Networks & Security
Charities We Support That Are Far From Ordinary
1000 Hills Community Helpers
1000 Hills Community Helpers is situated in Inchanga, Kwazulu Natal (South Africa). With the dedication of their volunteers, staff members, and partners, they strive to improve the lives of everyone who needs help within the Community.
The initiative began by serving soup from the back of a truck in 1989, the same year that Intellek was founded! Today, they serve more than 1000 meals per day. They also provide a medical center, a preschool, a counseling facility, an HIV/TB support group, and a skills development program.  
In 2010, Intellek's CEO Claire Revell lived in South Africa, during this time our support for 1000 Hills began and she implemented Intellek's eLearning to enhance the skills programs that they were running. Claire also delivered the office-based eLearning into several schools in the surrounding areas, to enhance their training curriculum.
Today, a percentage of our revenue goes directly from Intellek to 1000 Hills Community Helpers. In addition, Claire visits the Inchanga community every other year to volunteer. She always takes as much additional luggage as possible, (8 suitcases last time!) so that she can donate clothes, shoes, and books for all those visiting the Community Centre.
Collaborating For Our Clients ...And That's Far From Ordinary
Intellek partners with a diverse range of content providers to ensure our clients have access to a course library of soft skills, business knowledge and security awareness training modules that is right for them. 
Intellek also partners with multiple third-party vendors to ensure that our content design team has early access to their products, allowing our clients to receive new eLearning modules before anyone else.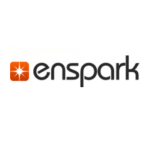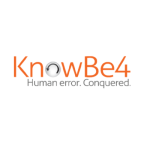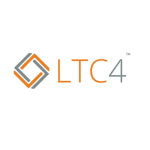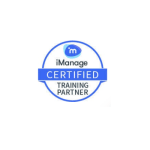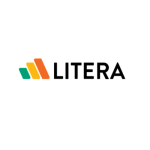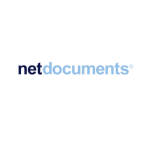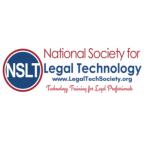 Team Intellek - We're Far From Ordinary!