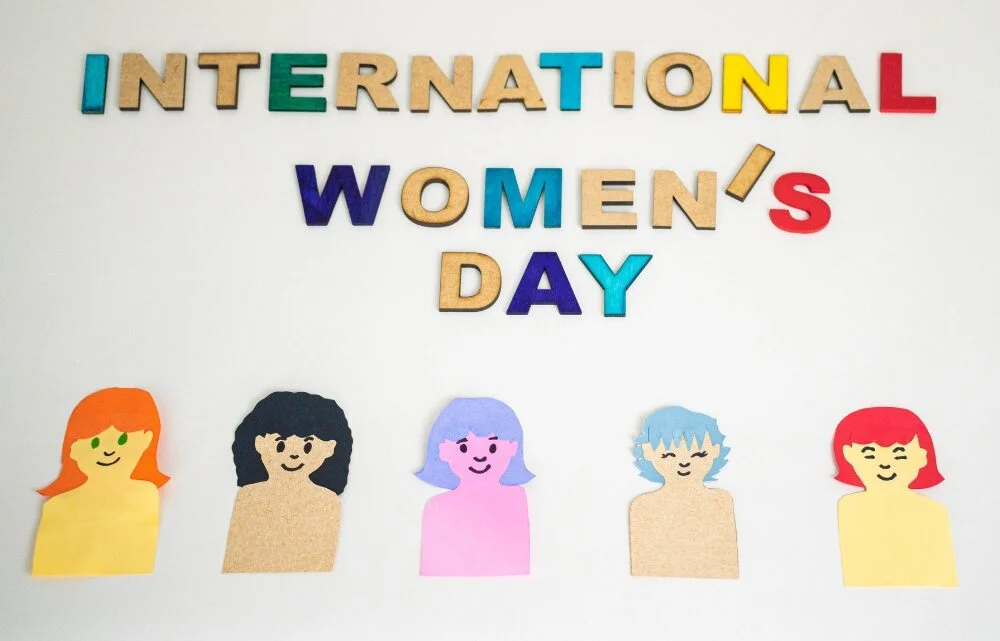 As we celebrate International Women's Day, we want to take a moment to recognize and celebrate the women of Intellek – the inspiring leaders, innovators, and game-changers who have made a significant impact in their communities and industries.
From breaking barriers to shattering stereotypes, our female employees have achieved remarkable success and overcome challenges that have helped shape them into the exceptional women they are today.
HerStory of the Women at Intellek
In this special blog post, we highlight the stories and experiences of the women of Intellek. Each of these stories offers a glimpse into the unique journey of a woman who has taken the reins of her life and career, showing resilience, courage, and determination in the face of adversity.
Through this post, we hope to inspire and empower other women by showcasing the diverse perspectives, voices, and accomplishments of the women of Intellek. These stories highlight the incredible achievements of women in tech and beyond and offer a testament to the power of hard work, dedication, and self-belief.
So without further ado, let's celebrate the HerStory of the women of Intellek, and the countless women worldwide who are making their mark on the world.
Claire Revell – CEO (Devon, UK)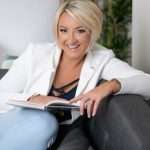 Our CEO, Claire, is a true inspiration for women in tech. She began her career as a developer, a path that was not traditionally encouraged for women. In fact, she was even told by her IT teacher that tech wasn't the right career choice for her. But Claire didn't let that discourage her, and she persevered through numerous challenges and stereotypes that many young women in tech face.
As Claire's career evolved, she faced new challenges as a woman in leadership. But she never lost her passion for breaking down barriers and advocating for women in STEM. Today, she is a confident and passionate leader who has made it her mission to provide second chances and opportunities for those who need them.
Outside of the office, Claire is involved in South African charities that empower women and young girls to have a voice, as well as to provide all children access to education. Through these efforts, she is helping to create a future where women have equal access to education and opportunities.
But Claire's work doesn't stop there. She is also committed to changing the perception of women and creating lasting changes in societal norms. By encouraging men to view women as equals, she is working to create a world where women are treated with respect and dignity.
Claire recently accepted the invitation to join Chief as a Founding Member in the UK. Chief is a private network specifically designed for the most powerful women executives to strengthen their leadership, magnify their influence, and pave the way to bring others with them. This is just another example of Claire wanting to be part of a powerful community looking to make a change.
Through her work and leadership, Claire is a shining example of what it means to be a woman in tech. She continues to strive for excellence, and her dedication to improving learning opportunities in underprivileged communities is a testament to her commitment to creating a better world for everyone.
Julie Campbell – Client Success Manager (Georgia, USA)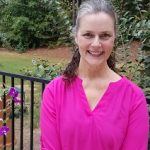 Julie has had a fulfilling career spanning over two decades never allowing any typical gender biases to define her or impact her value. Despite the hurdles, she is proud of her career's strides and has shown her three daughters that they can have it all on their terms. Along with her successful career, Julie's passion for theater and music has been a major part of her life, from performing to directing in various settings.
As part-owner and Vice President of a multi-million-dollar national Network Infrastructure Cabling company, Julie led over 100 employees while still finding time to be a single mom, school volunteer, sing in the Atlanta Symphony Orchestra Chorus, and direct main stage musicals at the community theater. Julie believes that work-life balance is crucial, and work ethic, vision, tenacity, attitude, talent/skill, support system, luck, and balance are the key ingredients to success.
Julie finds her inspiration from personal experiences, especially from family members and friends who have motivated her choices and direction in life. She believes that the most valuable lessons are about perspective, which guides her in everything she does and helps her connect with people on a deep, personal level. Staying grounded and authentic is critical to Julie, and she draws inspiration from those who come from difficult backgrounds but still succeed in life, despite the obstacles.
Julie has been involved in various charities but is passionate about giving back to the community through the arts. She co-founded a local arts organization, where she brought talented artists into the community to showcase their work and organized a "Kids Arts Camp" to introduce children to the arts. Recently, she directed the full stage musical production of Annie implementing a unique, inclusive, community outreach approach. Many parents reported that their daughters' lives were changed by the experience. Julie takes great pride in knowing she had a hand in building that confidence and sowing seeds of greatness for generations to come.
Julie's story is an inspiring example of how one person's dedication, passion, and hard work can make a positive impact on the world around them. Her ability to see the potential in every person, especially those who may feel overlooked or undervalued, is a true gift that has enriched the lives of countless individuals. Julie's story is a reminder that we all have the power to create change and leave a lasting legacy of kindness and compassion.
Christel Burris – Head of Instructional Design (New Orleans, USA)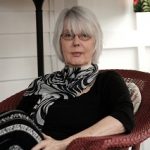 Christel's journey in the legal industry began in 1978 when she started working as a secretary in a law firm. Over the years, she has gained extensive experience in every role within the industry. However, being a female in the business world came with its own set of unique challenges. Christel recounts that one of her biggest challenges was, quite simply, men.
Throughout her career, Christel has faced several instances of inappropriate behavior and harassment from her male colleagues. She remembers one boss who attempted to bribe her with a car to be his mistress and another who thought it was appropriate to have Britney Spears in a bikini as his screen saver during her performance review. Despite these experiences, Christel also had invaluable mentors who provided her with long-lasting advice and guidance.
As a woman working in tech during the 80s and 90s, Christel often found herself working alongside younger men who would attempt to patronize and talk down to her. However, her strong personality and unwavering determination to succeed always put them in their place.
Christel credits her father for instilling in her a sense of strength and resilience from a young age. He reminded her that no one person is better than her and that she should always stand up for herself and fight for what she believes in.
Today, Christel is an inspiration to many women in the instructional design industry. She continues to break down barriers and pave the way for future generations of women. Her strength, determination, and unwavering commitment to excellence are a testament to the power of women in leadership.
Lisa Tucker – Head of HR & Communications (Somerset, UK)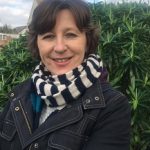 Lisa's journey in the business world began in the early 90s when she started out in languages. She lived in France as an au pair and later worked as a PA in Paris. However, upon returning to the UK, she faced her first challenge in the business world. Lisa was invited to a conference in France to translate for her manager, only to find out that he had booked them both into a double room together. He seemed to find this behavior normal, but Lisa was understandably uncomfortable with the situation and refused to accompany him. She eventually quit her job.
Despite this setback, Lisa continued to pursue her dreams and studied midwifery later in her career. However, she soon faced her biggest challenge yet. Lisa became pregnant, and her partner at the time abandoned her. As midwifery was a female-orientated profession, she hoped that there would be support and childcare available, but unfortunately, the support just wasn't there.
Lisa was disappointed and found it ironic that a female-led profession lacked the support she desperately needed. Feeling frustrated and unsupported, Lisa left her course to have her first daughter Olivia with the help of her family and shortly afterward, her future husband Julian. This experience made her question the composition of the midwifery organization's board. Who was making the decisions, and where were the women in leadership positions?
Lisa continues to be a trailblazer for women in the business world. She is a living testament to the power of resilience, determination, and perseverance. Her experiences have helped her become a champion for gender equality and a vocal advocate for women in leadership. Despite the challenges that she has faced, Lisa remains committed to breaking down barriers and empowering women to pursue their dreams.
Sophie Clements – Junior Personal Assistant (Devon, UK)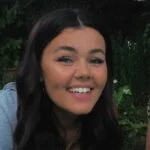 Sophie had a bumpy start to her career, working at a sandwich café when she was just 18 years old. Despite her youth, she was unhappy and lacked confidence, not knowing what career path to take or even how to navigate job adverts.
As a schoolgirl, she was encouraged by her teachers to pursue a career in fields such as beauty therapy, psychology, or sociology, as those were the typical options for girls. Sophie was never in any of the top classes, and she didn't even take any IT lessons. Knowing this, she thought her career options were quite slim, but this wasn't the case! After landing her job at Intellek and learning more about the world, she realized that there were many other possibilities, especially in the tech industry.
Through her own research and the guidance of mentors and role models, Sophie gained more confidence and discovered her passion for technology. She now understands the importance of having female role models in the tech industry and is excited about the opportunities that lie ahead.
Sophie's journey from feeling lost and unsure about her career path to discovering the endless possibilities in the tech industry is a testament to the power of self-discovery and determination. Her story is a reminder that there is always a chance to start exploring new opportunities and following your passions. With hard work and perseverance, anyone can achieve their goals and find success in their chosen field.
Kenna Craig – Senior Developer (Devon, UK)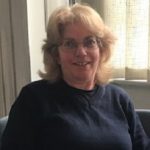 Kenna's passion for tech started when she joined Intellek as an office administrator in 2003. Despite her lack of technical experience, Kenna was eager to learn and prove herself. When the opportunity arose in 2007 to join the development team as a trainee, Kenna jumped at the chance and quickly proved to be a talented and valuable member of the team. Today, as a senior developer, Kenna is a crucial part of the company's success, contributing her skills and knowledge to projects that help drive the business forward.
Throughout her career, Kenna has faced many challenges, particularly in the form of gender stereotypes and discrimination. From the real estate agent interview that focused on "above-the-knee skirts and make-up" to the general perception that women don't belong in the carpentry industry, Kenna has been met with skepticism and condescension from others. But rather than letting these attitudes discourage her, Kenna has used them as motivation to prove herself and shatter preconceived notions of what women in tech can achieve.
Beyond her work at Intellek, Kenna is committed to making a difference in her community. She shares her love of math by volunteering her time to teach it to those who may be struggling in school. She also recently took it upon herself to shop for others impacted by the pandemic, showing her kindness and generosity during a time of great need.
Kenna's story is a reminder that anything is possible with hard work, determination, and a willingness to push beyond stereotypes and expectations. She is a shining example of the power of perseverance and the impact that a single individual can make in their community and beyond.
Deborah Hayes – L&D Specialist (Ontario, Canada)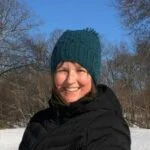 Deborah's story is a testament to her technical aptitude, which she demonstrated as the only girl taking shop classes and mechanical drafting in school. She pursued a career as an x-ray technician in dental before going back to college for accounting. When paper-based bookkeeping systems were transitioning to digital, she saw an opportunity and turned her little bookkeeping business into a company that helped small businesses convert their paper bookkeeping to electronic systems.
One opportunity led to another, and before she knew it, Deborah became a certified Microsoft trainer, Microsoft system engineer, and product specialist. She even worked as a contract instructor at a community college. But the turning point in her career came when she applied for a training position at a mid-sized law firm, which included implementing a new accounting system. This experience working in the legal industry proved to be a pivotal point for her.
Deborah was blessed to have met many wonderful people and to learn about new software platforms and processes. Her role quickly evolved, and she became the manager of the learning and development team. Another opportunity soon appeared on her radar to join Intellek, where she landed a successful role.
Deborah's work with a team of women lawyers over the years inspired her. She admires their professionalism and their ability to balance their work with their family lives. Their dedication and commitment to their profession have served as a great inspiration for Deborah.
Deborah's journey is a testament to the power of following one's instincts, adapting to change, and continually pursuing new knowledge and skills. Her story shows that with determination and a willingness to embrace change, anyone can achieve their goals and make a meaningful impact in their chosen field.
Olivia Tucker – Instructional Designer (Bristol, UK)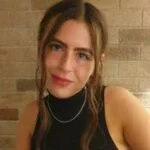 Olivia's journey to Instructional Design was not an easy one, but her determination to succeed in the face of adversity is nothing short of remarkable. Despite her early aspirations to become a teacher, Olivia quickly realized that she didn't have the patience for classroom crowd control. However, she refused to let this setback derail her dreams and instead decided to pursue a Master's degree in publishing to use her literary and graphic design skills.
Unfortunately, the pandemic had other plans, and Olivia's course broke down, leaving her with an uncertain future. Struggling with her mental health and diagnosed with OCD, Olivia experienced a traumatic breakdown that left her questioning her sense of reality and purpose. But with the support of her family and partner, she refused to give up and made herself "get back on the horse".
She joined the Government KickStart scheme in 2021 and spent 6 months working in Intellek's Instructional Design Department, where all her skills (and OCD) proved to be the perfect fit. Olivia worked hard to overcome her challenges and demonstrated her strong work ethic, dedication, and adaptability.
Today, Olivia is a shining example of how to overcome life's difficulties and succeed despite the challenges. She has cemented her place in the Instructional Design team and has a bright future ahead of her, having recently moved to Bristol with her partner Rory. Her journey shows that life can take many twists and turns, but it's how you deal with life's blows that make you stronger.
Olivia's experiences remind us that with determination, resilience, and a positive attitude, we can overcome any obstacle that life throws our way. She is an inspiration to others, especially young people starting out in their careers, to pursue their dreams, never give up, and always believe in themselves.
Let's Keep Breaking Barriers and Shattering Stereotypes!
In closing, we want to extend our deepest gratitude and appreciation to the women of Intellek for sharing their stories and inspiring us all. Your resilience, tenacity, and unwavering commitment to excellence are a testament to the power of women in leadership and innovation.
As we celebrate International Women's Day, let us continue to support and uplift each other, and work towards a more inclusive and equitable world for all.
Thank you for being a part of this incredible journey with us.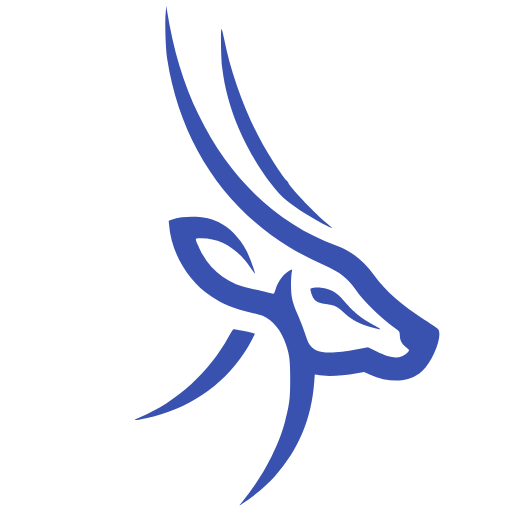 Intellek (formerly TutorPro) is a founding member of the learning technology industry. With a presence in the USA, UK, Canada, and the EU – for over 30 years we have pioneered the development of cutting-edge eLearning software and online training solutions, with a large and diverse portfolio of international clientele.
Disclaimer: We use all the tools available including generative AI to create relevant and engaging content.