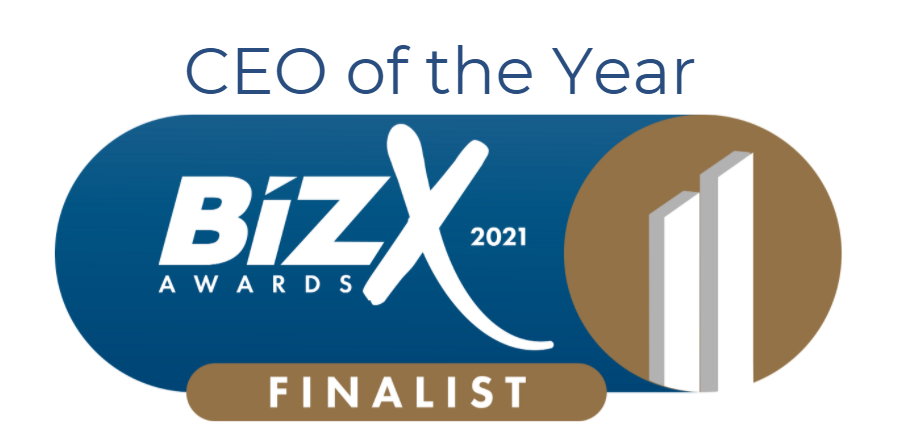 Welcome to a new feature for Intellek's blog! Every month our CEO Claire Revell will be writing a blog post to shine a light on how she's working with Team Intellek to take the organization in new and exciting directions. She will be sharing ideas and insights, as well as communicating her vision for the organization.
This month we've asked her to introduce herself to those of you who don't yet know her, and to explain what motivates her and what experiences have made her the CEO she is today – over to Claire Revell, on Herself!
An Introduction from Claire Revell on Herself
Hi there! It has been a busy couple of months since I was appointed CEO of Intellek. Very soon after stepping into this role, I attended the always-fantastic ILTACON in August with the team, which was a long-planned event and so took my immediate focus.
Since then I've been taking some time to complete the handover of the management of the company from our founder Paul, and I have been spending much of my time at Intellek's HQ. I want to ensure that I really get under the skin of the whole organization so that I can build a clear strategy for our future.
What Motivates & Drives Me?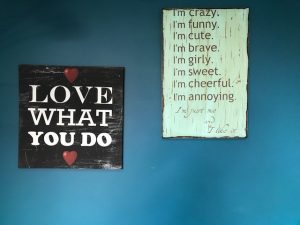 When I was asked about what motivates and what drives me, the first thing that leaped into my head was my family. I love my job, I love my team, and I love our Client Family Members.
However, the thing that most inspires me every day is my fiancé Jay, and our boys Jerry and Aaron.
I've never minded working long hours. I enjoy collaborating with my teams to solve challenging problems and develop exciting new products, but the inspiration that gives me the energy to keep pushing myself harder each and every day is the love I have for my family and the love and support I get from them.
From Developer to Company CEO
When I was thinking about what to write for this blog it also occurred to me that many of my recent roles have been in our Client Success area. Although it might look like I'm a sales and marketing professional, that's not my background at all. In fact, originally I joined Intellek (then TutorPro) as a software and eLearning developer almost fresh out of high school.
In my final year of high school, I chose Information Technology (IT) as one of my classes. I loved the subject, I did well on projects, but not so well on tests! I knew I could be good at developing – I just didn't like sitting in a room staring at a clock.
After each less-than-great test score my IT Teacher would try to persuade me to give up. On one occasion he even said to me, "Why are you taking IT Claire? You'll never work in this industry!"
Hmm… The truth is, I like to be challenged, and I like to prove people wrong and surprise them.
When I'm having a particularly hard or long day I often think of that teacher telling me I couldn't work in IT, and use it to keep inspiring me to work with my team to achieve success. Knowing that people thought I couldn't, drives me harder than ever to keep trying!
Woman Leading a Software Firm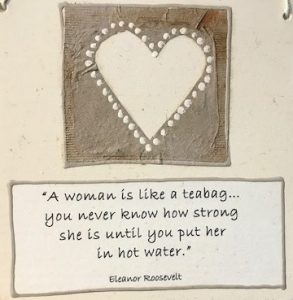 The final experience that undoubtedly affects how I see the world at work is that I'm a woman in tech, now a woman leading a software firm.
To be really specific, I'm a 5ft 7 blonde in tech!
At the most basic level, I don't believe that should make any difference in the workplace but it does – often slightly amusingly…
When I'm out representing Intellek at events I cannot tell you how many times I have been approached with an inquiry along the lines of, "I have a question for someone technical – which of your colleagues should I speak to?"
Battling with Bias in the Tech World
There was even one tech conference where I brought a friend to work on the booth with me. This friend was more reliable than hiring other casual support for the conference, whilst she's not very technical she is darker-haired (apparently a key indicator of tech aptitude!). By lunch, on the first day of the conference, we started to play a game where I'd stand at the front engaging with those walking past, and she'd sit at the back of the booth looking bored and disinterested.
People would frequently walk past me, even dismiss me, and go and engage with her. We could only think that they simply didn't believe I was "serious"!
For me, this isn't something that makes me angry, frustrated, or bitter – more fool those who underestimate me, and others, because of our sex or choice of hair color! I do want this absurd bias to change, and in fact, this prejudice inspires me to work harder every day to prove that myself, the ladies on Team Intellek, and women in tech – are all just as vital to our industry as the men in it.
Keep Aiming for Shared Success
All of us at Intellek will simply have to keep succeeding for our Client Family Members, and showing the world it doesn't matter who you are, it just matters that you keep aiming for shared success and providing excellent value for those you do business with.
I hope you've enjoyed reading this, next time I'm going to look at how we're changing the way Intellek works, as an even more cohesive team, working smarter for our Client Family Members. When I sent mailings or blogged as our VP Client Success I always asked anyone who wanted to speak with me to feel free to email. My inbox is still open and I'm still here to talk with you about how Intellek can succeed for you, or about any other subject in my blog posts!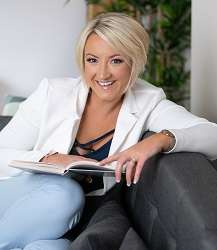 Claire is a leader in learning technology, starting her career in the tech space in 2003 (after being told not to pursue IT and Business Studies by her teachers at school). Claire became Director & CEO of Intellek in 2017 when the board bought into her bolder, bigger, braver vision. Claire also co-founded another tech company to support the new T-Level qualifications being rolled out by the UK Government. An advocate for Women in STEM and leadership roles, with a passion for digital transformation and its impact on the global economy. Claire's personal vision, through her initiative Opening Doors Global, is to ensure that every child gets access to education and a safe environment.