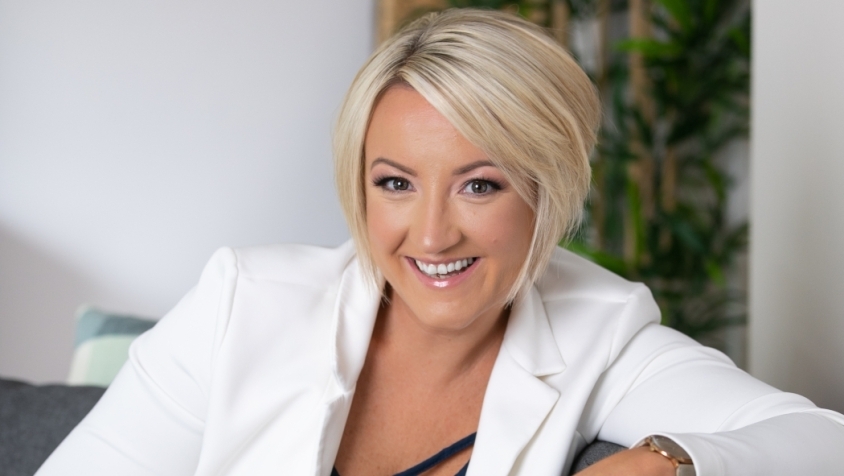 TutorPro founder, and Managing Director, Paul Turner has taken the decision to step back from the company this week and announce Intellek's New CEO.
Since launching the company in 1989 Paul has grown TutorPro (now Intellek) from a small eLearning courseware development firm in the UK, to a leader in the legal learning technology space, with teams in the UK and USA, and a global client list.
Naming Intellek's New CEO
Paul and the board of directors have named former Vice President of Client Success, and 14-year Team Intellek Member, Claire Revell as his successor. The position has been retitled to CEO.
"I have enjoyed leading TutorPro for almost thirty years, it's a wonderful team and we've achieved some great things.

We now have one of the top-selling legal learning management systems, our ever-lengthening client list includes many members of the AmLaw 100, and our unique in-application learning tool Live Content Studio continues to break the mold in eLearning and assessment.

With our new electronic performance support system Athena in beta, I've decided it's the right time to step back and let Intellek's new CEO the helm.

There is no-one else I, or the board of directors, could imagine entrusting with the future of Intellek and our Client Family Members. I wish Claire every success in the role, and cannot wait to see what the future holds under her leadership!"

Paul Turner
Who is Claire Revell?
Claire Revell (née Loram) joined Intellek some 14 years ago as an eLearning developer. It quickly became apparent that she was going to go far, exhibiting a unique tenacity and drive from day one.
In her most recent role as VP Client Success, Claire has completely transformed Intellek's approach to acquiring new and supporting existing Client Family Members, with incredible results.
Over recent months Claire has also been taking on increasing responsibility for the day-to-day management and strategic direction of the company.
"This announcement comes 14 years to the month from when I joined Intellek, and what a journey it's been so far! I would like to thank both Paul and Julie Turner for this amazing opportunity. I am honored by the trust they have placed in me.

I have no doubt that there will be challenging days, but I'm extremely privileged to have a hardworking, dedicated and inspiring team around me. I know the success of our Client Family Members means as much to them as it does to me.

I'm excited for this new challenge that I'm going to embark on and I look forward to us continuing to deliver ever-greater value to our Client Family Members and working together to drive the company to the next level.

I'm also excited to see some of our existing Client Family at the upcoming ILTACON event. I can't wait to meet some new faces, and exchange ideas on how we can continue to meet the complex needs in a quickly-changing legal market."

Claire Revell, Intellek's New CEO