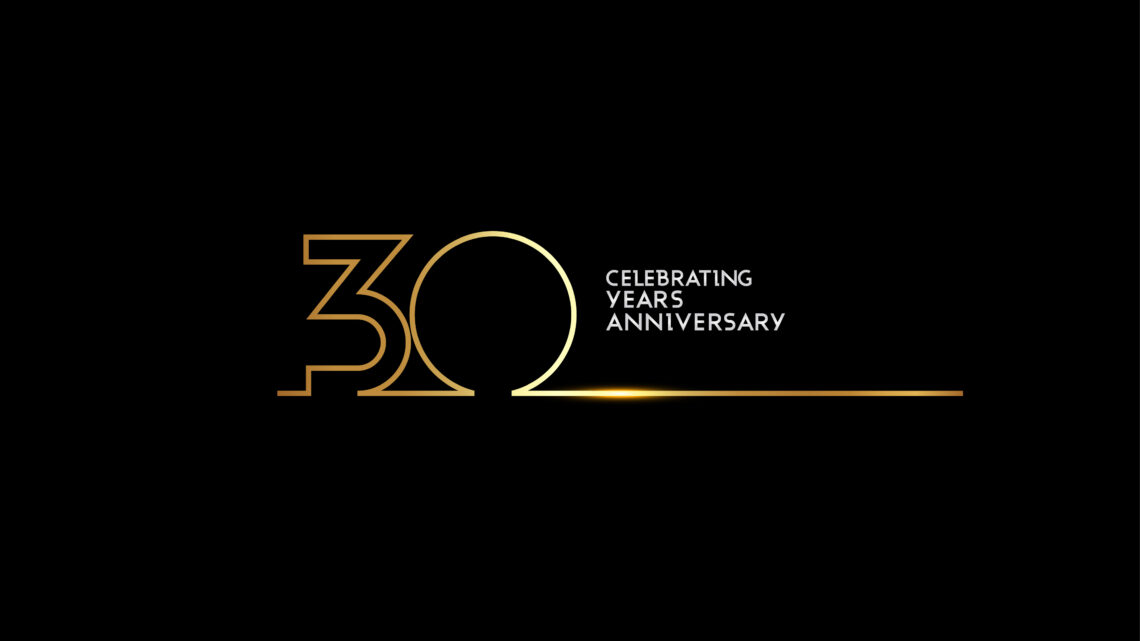 As we approach our 30th anniversary of creating learning technology – our CEO, Claire Revell would like to share an insight into the time that has passed, where we are today and her aspirations for the future.
30th Anniversary Celebrations
Team Intellek is indeed celebrating our 30th anniversary this month…
To mark the fact, we're releasing two very exciting enhancements to our unique solutions, Create and Deliver, which you'll hear all about later this month. These are going to be game changers for the learning and development industry!
30 Years of Creating Learning Technology
During the past 30 years, we have developed a reputation as the leader in learning technology for the legal world. Not only due to the excellence of our solutions, but also because of our commitment to our Client Family.
Providing first-class support, along with our enthusiasm for developing innovative solutions to challenging problems, underpins our mission statement.
Whilst our approach in this respect hasn't changed in the last three decades of creating learning technology, a few other things have, including the tech we use…
How it started…
When Intellek was founded (then TutorPro) on August 18th 1989, and for many years after we were a traditional eLearning company.
In 1992, we developed a tool called "TutorAuthor". For those of you who have been in the business as long as we have, that was even before RoboHelp was developed, and eLearning was a new approach to training and supporting users.
For those of you who were a client back then, here's a throwback picture for you… unfortunately, I couldn't find a picture of Dino (the dinosaur pointer)!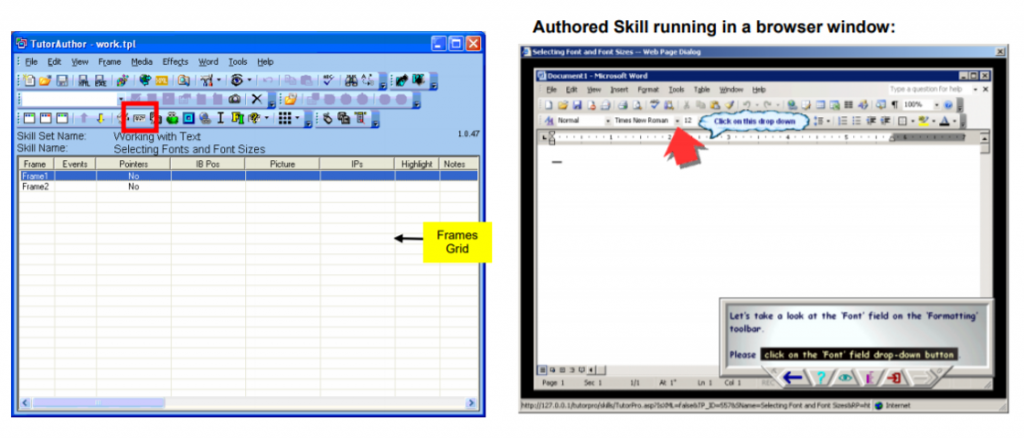 How it's going…
Fast forward to today and now we are a start-up. Really?! Some people associate the term 'start-up' with a newly founded company, but that does not make a company a start-up.
Nor is it necessary for a start-up to work in technology, or take venture funding, or have some sort of "exit strategy". The essential thing for a start-up is growth and that's absolutely where we are 30 years later.
Creating Learning Technology & Software
Over the past few years, Intellek has developed state-of-the-art software solutions, that have played a huge role in our growth.
Learning Management System
In August 2018, we launched our first major new solution in five years! Intellek LMS V3 is all about taking a different approach to learning.
V2 was all about pushing learning material to the learner, whereas V3 is all about empowering, engaging, and enabling collaboration for all your learners. From baby boomers to the digital native!
Digital Adoption Platform
In January 2019 we released Deliver, our Electronic Performance Support System. It's also known as a context-sensitive, just-in-time tool or Digital Adoption Platform. Deliver is customizable to meet your business requirements and allows you to provide users with on-demand learning. Users can access what they need when they need it.
Bigger, Bolder, Braver!
Another important aspect has been the internal changes, and there's been plenty of them since I was appointed CEO in August, 2 years ago. The directors bought into a vision I offered them, of leading a bigger, bolder, braver Intellek – and we have absolutely delivered on that!
I'm fortunate enough to have a very supportive team that are all receptive to change. We've modified various policies and procedures, altered our marketing and business strategy, and embarked upon new technologies which have all led to a rapid increase in growth.
Developing Client Family Relationships
We've welcomed a plethora of firms to our Client Family and continue to renew existing Client Family Members and as a result, have some wonderful success stories.
Some of the more recent firms we've acquired have been previous clients who left, because our solutions no longer met their needs. Now we have changed that. One of those firms is Gordon Rees Scully Mansukhani.
"This reminds me of a day 6 years ago, Claire, I know it was tough when we left. I remember telling you that there was always a possibility we would work together again.

Just want to thank you guys for pulling this system together, it really represents the world of "learning" we live in. Thank you for being professionals and making it easy for us to come back.

You guys are great and I can't wait to share this new system with my GRSM customers."

Daniel Brown, Director of Information Technology Support Services
I will admit that I had a few tears in my eyes that day! Welcoming GRSM back truly represents how much Intellek has transformed and it validates the impact of the changes we've implemented.
What's important to me?
An important part of any organization is its core values, and ours include: "Always Learning", "Collaborate", "Integrity", "Advocate for the Client & Exceed Expectations" and "Love What You Do".
We are a team, if there's a problem we all come together and when we win, we win together. I have little experience in other companies, as I've been here for 16 years, but I feel extremely blessed.
I have an exceptional team who truly understand my vision and the core values that I've implemented. Everyday they go above and beyond and it's not just the Client Success team that advocate for the clients, the developers are onboard and they "get it".
The entire team rated a 9 or 10 for happiness at work and everyone rated a 10 for feeling valued. That's what is important to me. A happy team is key to the success of a business, they are more productive, efficient and that means we have a happy Client Family.
Women in STEM
Something else very important to me is that Intellek is a woman-led, and a significantly woman-owned tech company. Alongside me, three of my management team are also women. We sponsor various Women in STEM events and I'm an advocate to all women in STEM careers.
It can be a tough industry for us ladies!
What differentiates us from our competitors?
We are proud of our technology ecosystem and will continue to strive to meet the learning and development needs of our clients, empowering businesses to solve their challenges. We want our tools to inspire employees, students and instructors to engage, build skills and share knowledge.
As well as our support which is "superior" and "second to none" (said by Carmen Jackson – Senior Manager of Learning & Employee Development at Ogletree Deakins). It's our unique solutions, Intellek Create and Deliver, that sets us apart.
As shared by Paul Buckin, Director of Training at Wiley Rein LLP: "Create is what separates Intellek from literally every other LMS platform on the market".
Donna Lane, Training Manager at Crowell & Moring LLP said: "Intellek Create is Genius!"
We value our partners and their support
We are privileged to have built strong relationships with our partners. Two of these, Grey Matter and the National Society of Legal Technology are both leaders in their field and follow very similar values.
"The Intellek solution is so unique that it would give our clients an advantage in their markets and ultimately increase the adoption of Microsoft solutions.

We appreciate working with a vendor who provides first class client support. They are prompt, thorough and want us to succeed."

Matthew Whitton, Grey Matter Managing Director.
"I knew that this was going to be a great partnership. I had found a company that shares my enthusiasm and passion for helping students learn.

I greatly respect Intellek and the commitment they have to the industry. Just like the NSLT, Intellek strives for excellence in everything they create."

Douglas Lusk, NSLT President.
Other changes over 30 Years of Creating Learning Technology
Last October, we opened a US office, in Atlanta. Which started with two team members and now we are at five and soon we'll be recruiting again!
More recently we have been exploring new sectors and finding that our solutions are a perfect fit for recruitment, the financial sector, healthcare, and many others.
Visiting Industry Events & Expos
I made a difficult decision not to attend ILTACON which is happening this month. Our heritage is with the legal sector and we are committed to the goal of a tech-savvy legal world.
ILTACON has always been a great conference for us and we will miss seeing everyone. For those of you going, we hope you have an amazing time and we hope to see you all again very soon!
This year, however, I made the business decision to explore new conferences. We attended the ABA TechShow in Chicago in February. We also attended the ATD conference in DC in May where we met hundreds of attendees from various industries, ranging from hotel chains to automobile companies, all thirsty for learning tools to benefit their business needs.
We received a tremendous amount of positive feedback and were humbled to hear comments such as "This is amazing… I've never seen anything like this before!" In October, we are heading to Vegas for the DevLearn conference and we'll be back at ATD in Colorado next May.
What is the future for Creating Learning Technology?
We have new product ideas for creating learning technology in the pipeline, we will continue to branch into other sectors and of course the team will continue to grow! It's a truly exciting time for Intellek and I cannot wait to see what else the future brings.
MASSIVE THANK YOU!
To all our past and current Client Family and Partners: THANK YOU for keeping us in business and creating learning technology for 30 years. We couldn't have done it without you, and a massive thank you to my ever-growing team.
Here's to another 30 years! We look forward to a long and rewarding future with you by our side.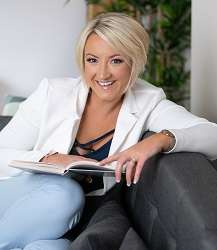 Claire is a leader in learning technology, starting her career in the tech space in 2003 (after being told not to pursue IT and Business Studies by her teachers at school). Claire became Director & CEO of Intellek in 2017 when the board bought into her bolder, bigger, braver vision. Claire also co-founded another tech company to support the new T-Level qualifications being rolled out by the UK Government. An advocate for Women in STEM and leadership roles, with a passion for digital transformation and its impact on the global economy. Claire's personal vision, through her initiative Opening Doors Global, is to ensure that every child gets access to education and a safe environment.