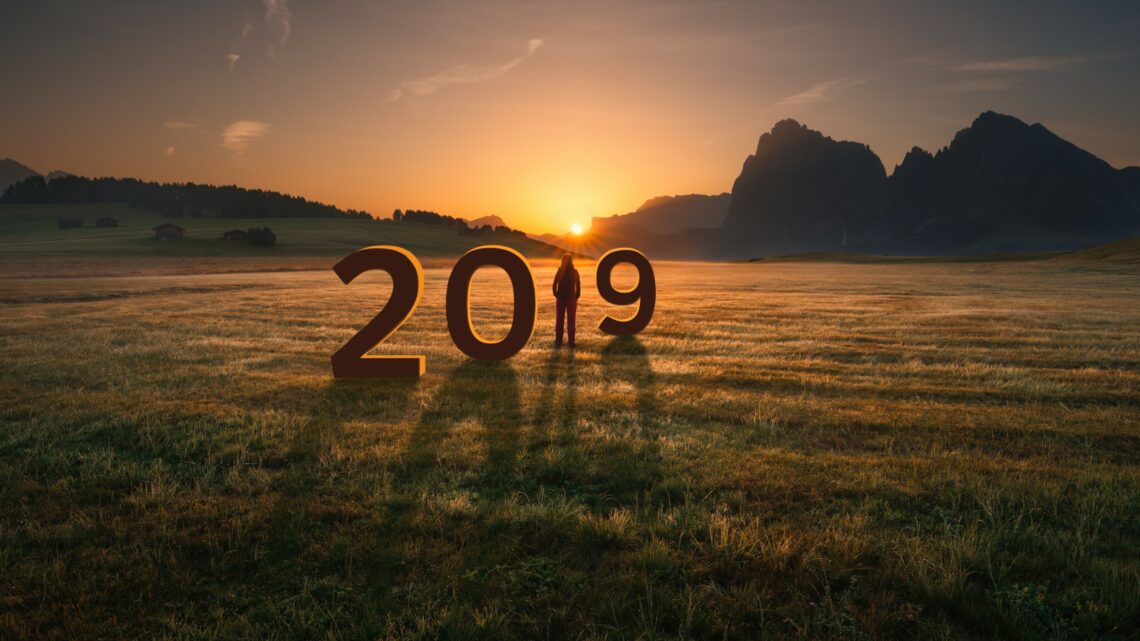 This week's blog is from the CEO's Chair, as our very own Claire Revell takes a look back at 2019…
WOW, what another amazing year we've had!
This time of year has to be one of my favorites. Everyone is starting to get into the holiday spirit, the streets are filling up with Christmas lights, and the children are on their best behavior!
Why I Like to Look Back at 2019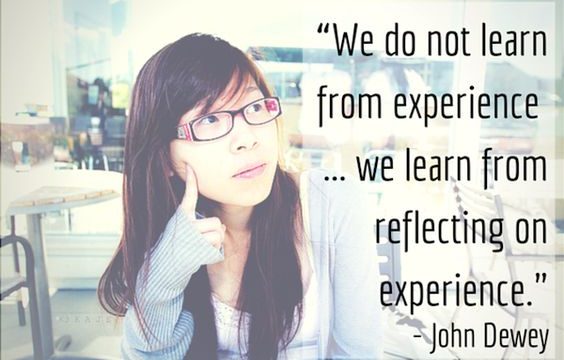 It is also the perfect chance to reflect on the past year. A chance to celebrate everything that's been accomplished and learn from the challenges that we experienced.
2019 brought yet another expansion to Team Intellek. However, for me the year was more about redefining roles, sharing the journey with the team members who joined in 2018, and seeing them settle in and grow into their roles.
New Sectors, New Partners & New CTO!
As we explore new sectors and build on new partnerships, I wanted to hire a CTO to work closely alongside me, helping to define a clearer vision and development strategy, finding ways for our solutions to excel.
Julian Tucker, our Senior Developer was the person for the job, and took the role of CTO in October. This was a big leap for Intellek, but it's already turning out to be a great decision!
First Year Staff Anniversaries
Nikki Pope our Business Development Manager, and Julie Campbell our Client Success Manager, celebrated their first year with the team, just last month. They have flourished in their roles, building a wonderful rapport with our Client Family and implementing changes that clients and the business will continue to benefit from.
Client Family Webinars Return
Back in May, we saw the return of our Client Family Webinars. Where we review new features that have been released, throughout all of our software products.
These webinars are also designed to give our clients the opportunity to ask any product-related questions and share ideas. We have received excellent feedback and have gained a huge amount of value from these webinars.
It's critical to understand how our products need to change and evolve, as our clients' needs grow.
Tech Stack Updates & Evolution
Our technology ecosystem has had a plethora of updates, far too many to list (or remember at once), but there are a few L&D software game-changers we can't forget!
Quarter One of 2019 saw the launch of Deliver version 1.0, our just-in-time performance support tool and digital adoption platform. Just last month we released version 2.0.
We also released an update to our content creation tool Create. Enabling businesses to create live in-application training and assessments, for web-based software.
Every month, the LMS releases have been jam-packed with new functionality. The developer's cave went above and beyond once again this year!
Migrating from AWS to Microsoft Azure
Our technical gurus have completed the server moves from AWS to Microsoft Azure, which we are extremely excited about. The team cannot wait to start leveraging all the benefits that Azure brings; as we continue to invest in our product development and look at new technologies.
New Employee Recognition Platform
As many of you know, ensuring the team has a positive work-life balance is so important to me and we've talked quite a bit about self-care and wellness in recent blogs, too. I cannot express how much it means to me to ensure I have a team that feels valued.
Just this past quarter we implemented Motivosity, a peer-to-peer recognition platform. It's a fantastic tool and it's wonderful to see the team appreciating each other for demonstrating our core values. In just a short time I've seen how it can help increase happiness and motivation!
30-Year Company Anniversary
In August, we celebrated 30 years at the forefront of learning technology. What an incredible milestone! As part of that celebration, we appeared on an Atlanta Radio Show and that was quite an experience.
L&D Events & Conferences
Wanting us to explore new conferences was a key priority for us this year; we attended the ABA TechShow in Chicago in February, the ATD conference in DC in May, and the DevLearn conference in Vegas in October.
They all offered an array of new insights and new technologies. Each of them was thoroughly enjoyable and exceeded our expectations in every way.
Digital Marketing & Social Media
We explored and implemented some new ideas for our social media marketing which, was very exciting. Not only are we now on Instagram ('The gram' to the kids!!) but we also listed our products on Capterra, a review comparison site, and we're very proud to have all products receive terrific reviews.
Instructional Design New Content
Christel, Head of Instructional Design, and her team have released some awesome new content to our course library and clients are loving the Quick Reference Guides and Instructor-Led Handouts we started producing earlier this year.
Looking Forward to 2020
We have a strategy week planned for the first week of January, as we focus on the vision for 2020. The entire team is eager to get this started! We have so many new ideas in the pipeline for 2020 and we are excited about continuing to branch into other industries.
We've already posted career opportunities opening in the team for Quarter One and Two of 2020, so please do take a look!
As we continue to plan what our journey for next year will look like, we hope that you find time for your personal and professional development.
A Personal Note for 2019
On a personal note, I would like to say a huge thank you to my husband, Jay, and our boys, Jerry and Aaron. I've spent a great deal of time in the USA this year and they are always so understanding, supportive and adaptable!
I'm truly blessed to have them by my side and look forward to a much-anticipated family vacation to South Africa with them next year.
Final Thoughts on my Look Back at 2019
I want to finish up my look back at 2019 by saying it's an honor and a privilege to work with the team, our Client Family and our Business Partners. A MASSIVE thank you to all. We have once again accomplished some astonishing goals this year, and I'm so excited for what the future holds.
BRING ON 2020!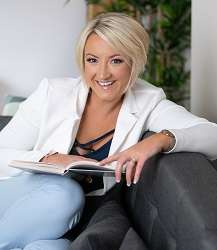 Claire is a leader in learning technology, starting her career in the tech space in 2003 (after being told not to pursue IT and Business Studies by her teachers at school). Claire became Director & CEO of Intellek in 2017 when the board bought into her bolder, bigger, braver vision. Claire also co-founded another tech company to support the new T-Level qualifications being rolled out by the UK Government. An advocate for Women in STEM and leadership roles, with a passion for digital transformation and its impact on the global economy. Claire's personal vision, through her initiative Opening Doors Global, is to ensure that every child gets access to education and a safe environment.