Choosing Intellek's cloud-based LMS as the best of the Learning Management Systems for Law Firms, McMillan is a leading business law firm with 725 firm members – serving public, private, and not-for-profit clients across key industries in Canada, the United States, and internationally.
With recognized expertise and acknowledged leadership in major business sectors, they provide solutions-oriented legal advice through their offices in Vancouver, Calgary, Toronto, Ottawa, Montréal, and Hong Kong.
Their firm values are respect, teamwork, commitment, client service, and professional excellence.
Back on board as Client Family Member
McMillan joined the Intellek Client Family in the Spring of 2016 and used the Intellek Learning Management System (LMS) and eLearning Courseware until the Autumn of 2019 when they decided to try an alternative LMS for their training management.
After just a few months Intellek was very pleased to welcome back the McMillan team when they realized we had the best Learning Management Systems for Law Firms!
To celebrate this reunion, we took a few moments to chat with Brent Taylor National Manager of Learning & Development, and Janette Nicholson Learning Technologist, about their journey and how 2020 has been for the McMillan Learning & Development team.
Why Intellek is the Best Law Firm LMS
With no learning management software or effective employee training program in place or way to manage their training content, McMillan initially implemented the cloud-based Intellek LMS in 2016. They used our system to track their training initiatives, online courses, and learner progress; while they looked to implement firm-wide compliance training and improve their new-hire induction program.
In 2019, McMillan looked at other learning management companies and made the decision to migrate away, to a new learning management system that offered some different features and functionality, but just a few months later they returned to us.
Janette shared:
"Within the first week of using the other LMS, we realized we had made a huge mistake. Our very short commitment to this vendor couldn't end soon enough and we ran, not walked, back to Intellek who has the best legal LMS for law firms. We have been tremendously happy to have been welcomed back.

Intellek simply understands the legal industry and employee progress. The entire team is proactive about providing assistance, guidance and support. The ease of use is substantially better than others we have had experience with."
Increased Training During the Pandemic
With the recent Covid-19 climate, McMillan's training enrollment numbers have been higher than ever, and they have opened up national corporate training that is being used by several internal departments, including Finance and HR.
Janette shared that they have legal professionals voluntarily coming to training. Brent gave an insight into the average uptake increase of 35-50% in eLearning Courses!
Brent also recently shared:
"We would not have gotten through these past few months without our partnership with Intellek. We've never seen the enrollment numbers in the workshops that we've been delivering, and it's enabled us to move to a completely virtual, national schedule. Which wasn't even in the minds of our legal professionals a year or so ago.

We've just seen so many successes in the last few months. We hear so much negativity but actually, for us, it's been very positive. Using the best LMS for law firms has really made our firm make that leap and that transition into a fully virtual, and much more effective and efficient firm. Intellek really helped us establish and maintain a culture of continual learning."
Learning Management Systems for Law Firms Features
McMillan's team of five trainers doesn't need to rely on enrollment, with deep linking being one of their favorite features. Janette and the team can provide learners with seamless access to event signup and online content. With the learner LMS Links, users can quickly and easily access content from anywhere, many of which do so on their mobile devices.
The team finds Intellek's LMS reporting and scheduled reporting features extremely valuable. In addition, since reimplementing the Survey module they have been able to gain feedback from the user's perspective and have the opportunity to find out what other training their employees are looking for.
Positive & Dependable Support
Brent and Janette shared that they feel extremely supported and have access to a very dependable set of tools. They have a tremendously close working relationship with Team Intellek, who are always there to offer advice and guidance and support responses within minutes! Knowing that they can depend on the Client Success team as a whole, the moment they need assistance, adds to their satisfaction levels.
The McMillan team are regular contributors to the monthly Client Family Webinars and feel that the ongoing connectedness and sharing amongst the community is of real value.
Janette added:
"I never feel like I can't ask a question. As an LMS administrator it's very refreshing and reassuring."
Our CEO, Claire Revell, responded:
"It was a joyful day when McMillan returned. Our clients mean a great deal to us, hence the phrase Client Family! When a client leaves it gives our business an opportunity to reflect on the situation and learn from any mistakes.

We are proud to be the chosen as the best Learning Management System for Law Firms vendor for McMillan, and for all of our Client Family Members. We will continue to strive to meet their learning and development needs and look forward to a long and successful business relationship."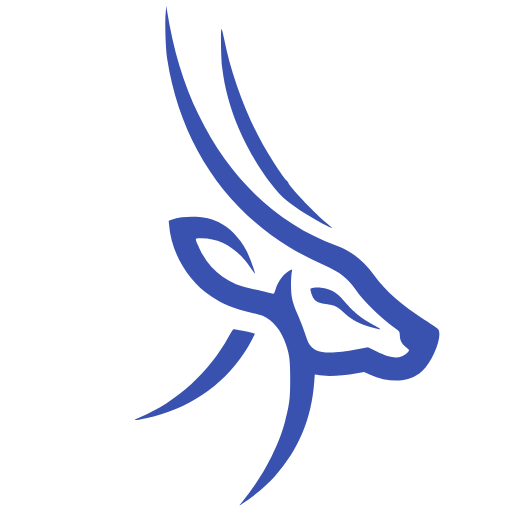 Intellek (formerly TutorPro) is a founding member of the learning technology industry. With a presence in the USA, UK, Canada, and the EU – for over 30 years we have pioneered the development of cutting-edge eLearning software and online training solutions, with a large and diverse portfolio of international clientele.
Disclaimer: We use all the tools available including generative AI to create relevant and engaging content.