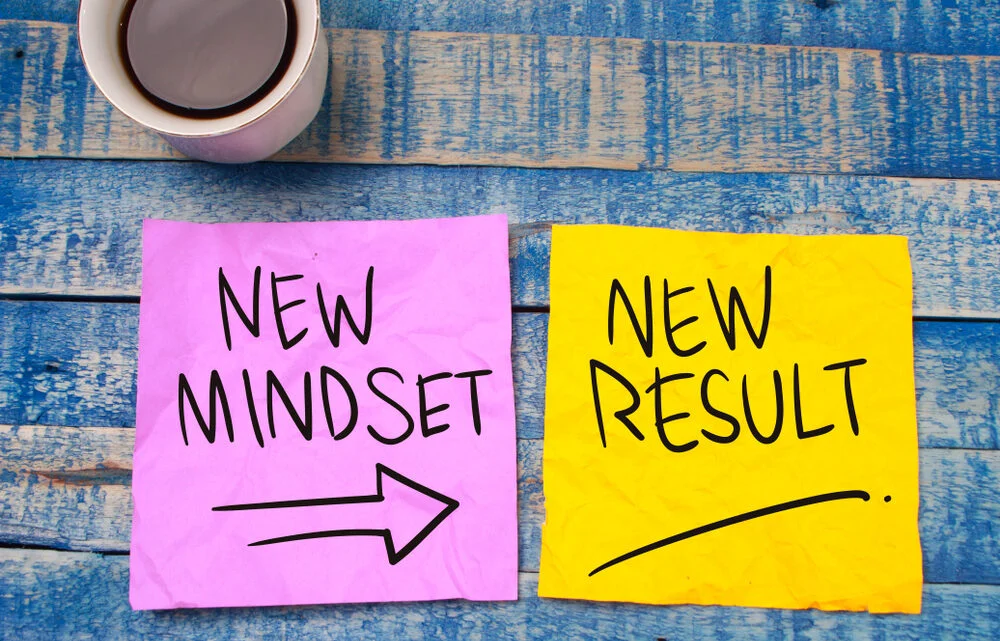 This week's blog is from the CEO's Chair as Claire takes a look back at 2020 and shares her insights for 2021. Over to you Claire…
There are less than three weeks before we close out 2020 and many of us cannot wait to say goodbye. We can all agree that this year has been like no other, and the holidays are set to be very different this year too. It goes without saying that this year has brought stacks of uncertainty and far too much sadness.
New Mindset = New Results
However, today I want to take some time to focus on the positives, reflect on the wins, and focus on what I believe 2021 has in store…
Celebrating Wins is More Important than ever!
This year Team Intellek has continued to celebrate the wins, even the small ones, both for the team and also for our Client Family. It's too easy to jump straight onto the next task and reflecting on accomplishments is key.
In addition, the team and I have recently shared how much kindness we've witnessed this year and a rise in people paying it forward. Friends, co-workers, and family have been learning new skills and testing out new hobbies.
Early on in lockdown we achieved a milestone and celebrated virtually. We also celebrated two of the team becoming Grandparents, our Support Specialist Clinton getting married, the team achieving various certifications along with the company being selected as a finalist for three awards. We're keeping our fingers crossed for the results which are set to be announced next Spring!
Our CTO Julian Tucker's son Josef wrote a book, as he was born with quadriplegic cerebral palsy this was an incredible achievement.
We celebrated welcoming McMillan back into the Client Family, learning how they've been able to make the leap into a fully virtual and much more effective and efficient firm. We've also helped many other businesses take that leap to digital transformation in a matter of weeks, and enjoyed celebrating their accomplishments with them.
L&D Changes and Trends
I've been inspired by the survival of other businesses that have had to pivot, and the strength and determination of employees pulling together. Throughout 2020, prospects and clients have shared what projects are upon them. Providing insights into what trends occurred and what 2021 may look like.
In a recent blog, we shared how Covid-19 is fast-tracking digital transformation, which is unquestionably a positive outcome. This has been supported by businesses sharing that they have had more time to change systems and roll out new initiatives. Office 365 implementation has been huge, and the collaboration features have been a lifesaver!
We are pleased to hear that many have expressed that 2021 is the year they feel prepared for (from a digital perspective), to take that full leap to digital transformation and they're looking at new ways to improve business agility.
Microsoft Teams webinars (or your preferred alternative) fatigue is real! Having said that, reports show that attendance is up for remote training and sessions such as 'cyber-lunches', due to people wanting to recreate the water cooler moments.
Businesses have shared that they now allow employees to use their own devices, which has seen an interesting increase in mobile and Mac usage. Once again more software applications are moving to a cloud-based solution, it's just the way of the world now.
How Intellek Evolved in 2020
Team Intellek is definitely looking forward to some much-needed and well-deserved time off. I repeatedly share how appreciative I am to have such a fantastic team by my side, but this year they have truly excelled and gone above and beyond.
Each department has had to pivot to our client's needs as the pandemic affected their business. The team has adapted to new goals and objectives to ensure that we delivered what was necessary.
Team Expansion
Overnight global businesses had to transition to remote working and we needed to expand to ensure we could meet clients' changing requirements, and support new clients investing in learning solutions.
Closure of Offices
During the summer we made the decision to close both the UK and US offices. The team was already working remotely part-time, and as we are growing in various regions and States it didn't make sense to have any physical offices.
In light of being fully remote, I implemented new approaches to leadership that ensure we retained high levels of employee engagement.
Product Updates
The development team has kept up the momentum and released a myriad of feature enhancements across the product suite. We have implemented new technologies and released a plethora of new eLearning Courses.
Client & Partner Interaction
2020 saw the return of Client Roundtables and our Client Success team has continued to host monthly Client Family Webinars. In addition, they have implemented a new CRM to align our existing client's support needs and to streamline the onboarding process as our Client Family expands.
As we continue to support businesses in the legal sector, which is our heritage, we re-joined ILTA as a Business Partner and just this last week hosted our first ILTA Product Briefing. Our strategic business partnership with the National Society of Legal Technology has expanded and we've recently partnered with KnowBe4 to deliver Security Awareness training.
Human Resources
Our HR department released a benchmarking survey to identify remote working needs and levels of engagement. I'm so proud of the results and it identified how the departmental managers are becoming inspirational leaders.
DSE assessments and new Home Working policies and checklists have all been implemented, to ensure the team is fully supported with remote working.
Strategy & Innovation
We've also crammed in two Business Strategy weeks, Challenges and Problem Workshops, and every month we continue with Fridea Day.
One of my favorite quotes is "To do the same thing over and over again, and expect a different result is the definition of insanity!" Enabling the team to have strategy weeks and Fridea Days, are key to moving the business forward.
4 Things to Remember in 2021
Remote working is not going anywhere. Find ways to stay engaged, check out our top tips for working at home.
Remain positive and celebrate the wins.
Be passionate and love what you do, as times get tougher more and more people are finding the need to have purpose and meaning.  
Find time to see loved ones and appreciate what we have.
Changes I Expect in 2021 
We've again seen a huge rise in automation and AI throughout various industries and this will continue to increase.
Many businesses haven't let employees work from home in the past because "it's just not possible!" We now know that is not always true! I believe that now employees know they can, many business owners will need to be more open-minded to this as a long-term option. Along with flexible hours to accommodate parenting, caring for others, etc.
There will be an increased need to monitor mental health in the workplace and encourage wellness and healthier living. Which will maximize productivity overall and the impact will be higher levels of engagement.
Not everyone learns in the same way and understanding how people learn differently will be critical to the success of individuals and in turn the business. I foresee there being more personalized learning offered, along with more user-curated content and peer-to-peer sharing.
Just In Time training may have been a buzzword used in the industry and actually has no real definition! However, in our minds, Just in Time training is a philosophical approach to learning. Focused on delivering training and support at the exact time it's needed, during the natural workflow; rather than through scheduled training or searching across multiple platforms. Businesses will need to take this approach if they want to help support employees and overcome the challenge of facilitating informal learning.   
What's in store for Intellek in 2021
Now that would be telling! I can say that we have an abundance of exciting projects and I promise to share more in the New Year! It goes without saying that we will continue to work with new technologies, product integrations, and we may have two new products set to be released! 😉
As we continue to plan our journey for what next year will look like, we hope that you find time for your personal and professional development.
THANK YOU!
On a personal note, I would like to say a MASSIVE thank you to my husband Jay and our boys, Jerry and Aaron again this year.
While they enjoyed the family time during lockdown and the gorgeous weather we had here in the UK, I spent extensive hours strategizing with the team and learning to adapt to the ever-changing needs of our Client Family. They continue to be understanding and supportive. I'm truly blessed to have them by my side and we're looking forward to rebooking our family vacations next year, South Africa we're coming back soon I promise!
Lastly, I want to finish up by saying it's an honor and a privilege to have such incredible Business Partners and Client Family. A HUGE thank you to all. We have once again accomplished some astonishing goals this year, and I'm so excited for what the future holds…
BRING ON 2021!
Happy Holidays! Stay safe and stay healthy.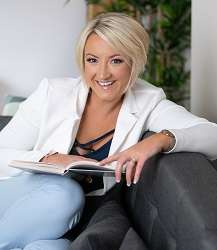 Claire is a leader in learning technology, starting her career in the tech space in 2003 (after being told not to pursue IT and Business Studies by her teachers at school). Claire became Director & CEO of Intellek in 2017 when the board bought into her bolder, bigger, braver vision. Claire also co-founded another tech company to support the new T-Level qualifications being rolled out by the UK Government. An advocate for Women in STEM and leadership roles, with a passion for digital transformation and its impact on the global economy. Claire's personal vision, through her initiative Opening Doors Global, is to ensure that every child gets access to education and a safe environment.