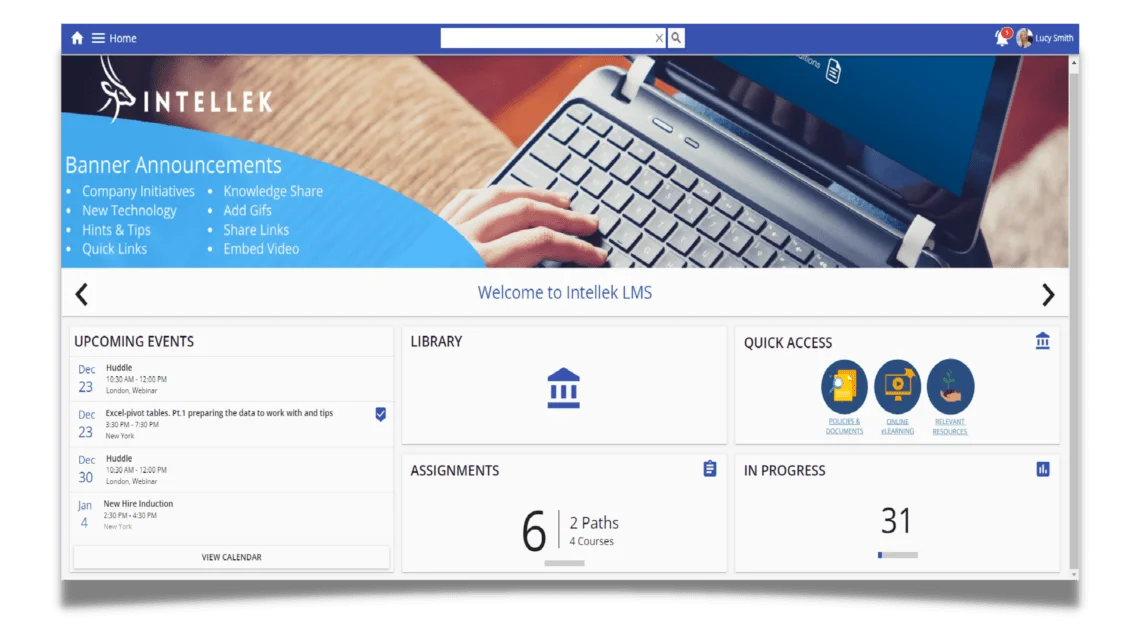 This blog comes from Intellek HQ and stresses the importance of using LMS Banners for internal comms in a Learning Management System (LMS). They can be created for a number of reasons ranging from company-wide general information and important announcements to specific topics like working from home guidelines and learner advice.
Why use LMS Communication Banners?
Why go to the bother of emailing users when you can create an attractive LMS banner with an associated video, image or message? This week we share why, how and some use cases of LMS Communication Banners.
How to use LMS Banners for Internal Comms
In our LMS, links, documents and videos can be added with ease. They will enhance the overall real estate of the header area in your LMS and enable you to quickly communicate important information to your learners.
LMS banners can easily be created from a template using a tool like Canva, then uploaded into the LMS with any necessary verbiage and visual content you would like to include.
In addition, with the Intellek LMS, there is the ability to hyperlink the LMS banner image to a predefined Course Library search result. This ensures learners have quick and easy access to any course content or study path.
Uploading & Linking LMS Banner Images
In this brief video, Daryl will take you through the process of uploading an LMS Banner Image and linking it to a predefined eLearning library search, ensuring learners have quick and easy access to new courses. This is one of the most common uses we see from clients using our LMS.
LMS Banner Use Cases
Think of the LMS banner as an area that provides valuable information for employees and other learners. Here at Intellek, we have had clients share that they use banners in other creative ways; for treasure/scavenger hunts, holiday notifications, internal promotions and many other initiatives.
Here are our top examples of how you can use LMS banners and boost internal communications:
Company Announcements
Important Events
Internal & External Promotions
Staff Outings
Team Motivation
Department Reminders
Award Announcements
Training Events
Hints & Tips
Seasonal Messages
New Training Launches
Staff Recognition
Embed Videos
Share Links
LMS Communications Banner Examples
Below are some LMS Banner examples that we have available to use on our LMS. These are designed specifically for our users, so if you'd like to add these to your LMS contact our team today to find out how.
Animate GIF LMS Banners
These banners are animated GIFs, with this added subtle movement they help to draw learners' attention.



Static LMS Banners
These are the same images as above but as static PNGs which can also be used as simple LMS banners.



LMS Personalization to Increase Engagement
As many of us continue to work remotely, employee engagement is critical and an LMS banner can be a great virtual assistant for learning and development messaging.
Your LMS banners can also be personalized and set up with different messages for different departments. For instance, if the administrative team needs specific information separate from the Human Resources group, the banners in your LMS can be set based on each individual business group's needs.
Does your LMS allow Banners?
In the event that you need an LMS that provides banners to assist with your Learning & Development, we are here to help. Please don't hesitate to contact us.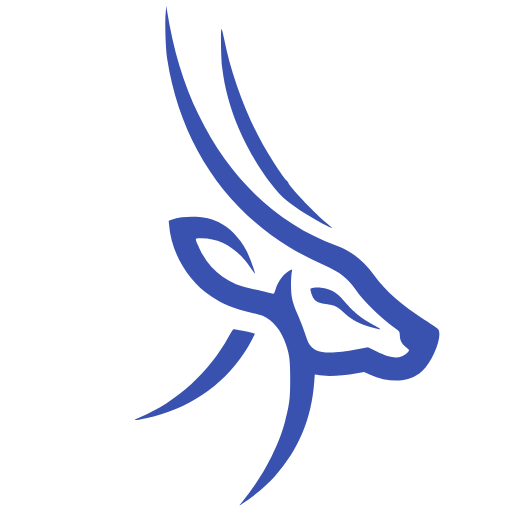 Intellek (formerly TutorPro) is a founding member of the learning technology industry. With a presence in the USA, UK, Canada, and the EU – for over 30 years we have pioneered the development of cutting-edge eLearning software and online training solutions, with a large and diverse portfolio of international clientele.
Disclaimer: We use all the tools available including generative AI to create relevant and engaging content.