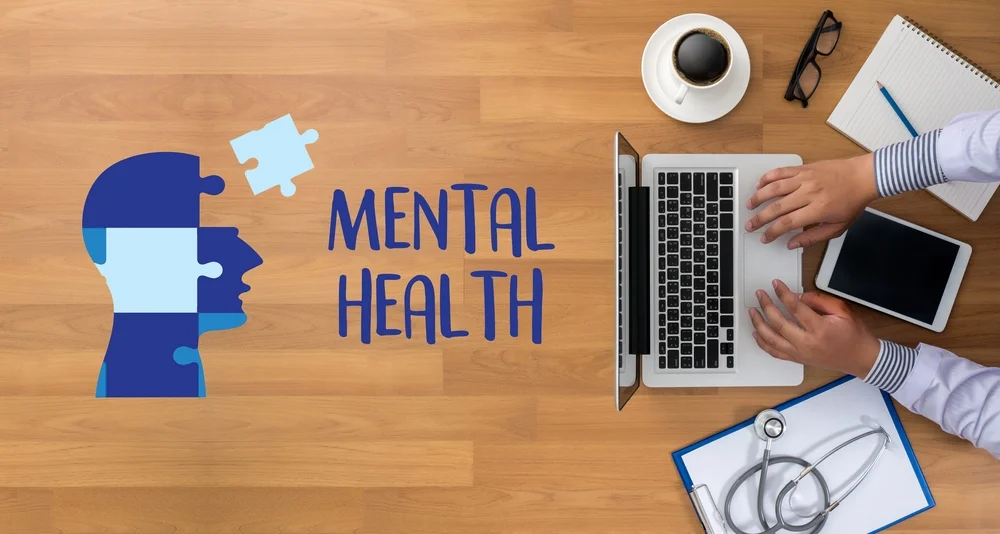 This week's blog comes from Intellek's HR department as Lisa Tucker (our Head of HR and Communications) is talking about Mental Health in the workplace and asks… Are we doing enough?
Mental Illness Awareness Week
October 4-10, was Mental Illness Awareness Week in America and so it felt appropriate to pause for a moment to consider everything we currently do as a UK company to support our employees in Britain and the US.
Intellek has always promoted an ethos of understanding and actively encourages its team to share mental health issues so that our needs or anxieties may be taken into consideration. After all, we are not robots!
Rather worryingly a recent UK study found that around 50% of working days lost in worker absence, were attributed to mental health.
Mental Health in the Remote Workplace
As the working landscape continues to evolve at a rapid pace, this year we took the bold step of changing to permanent remote working. Having taken that plunge, it has become increasingly important to look out for the well-being of our team members.
Half of our employees live stateside, the other half in the UK and soon one of our co-workers and his family will be returning to live and work in Spain. Something that previously would not have been possible had we continued to insist on attendance at an office space in person.
Without that single bricks and mortar base to interact on a personal level, we knew that it was going to be more challenging. Yes, 'We have the technology!' (as they say in Six Million Dollar Man opening credits) to facilitate communication and we all know we can reach out to each other for help.
But in reality, how many of us would make the conscious effort required to message or call a colleague if we were struggling emotionally, mentally or just needed to vent? My guess is… not many!
Supporting Mental Health in the Workplace
Such situations would just happen organically in the office, kitchen, or staff room… A mere slump of the shoulders, a droop in posture or general demeanor would normally elicit an inquiry of "Are you OK?" from a colleague – well that just won't be happening in the same way anymore!
As well as supporting our fabulous team, in my capacity as Head of HR, I am also a Complementary Therapist. Meaning I work holistically to care for the health and wellbeing of my clients using massage, aromatherapy, and reflexology techniques.
And so, it was natural for me to take a harder look at whether we are doing enough as a company to support our employees. As a round-up, here are a few samples of some of our recent initiatives…
Flexible-Working for Better Mental Health
You will not find two Intellek employees working the same schedules and not just because they work in different time zones.
Remote working inevitably means that individuals are up close and personal with their home life, which may involve caring for partners, home-schooling, noisy toddlers, or shielding and caring for a vulnerable member of the family.
Or indeed, the total opposite may be true – you may be at home working alone and then isolation kicks in, as opposed to dealing with distractions.
Understanding the varying environments and difficulties your team faces is paramount. So we offer a flexible working pattern which means our team can work around these, and focus work time in a more effective way.
Employee Buddy Scheme
As covered in previous blogs, onboarding remotely can be facilitated with technology. For example, by using Intellek's Create and Deliver to provide HR documentation and training directly to the new hire.
But in terms of human interaction what have we done?
The implementation of our Employee Buddy Scheme means that any new employee is paired up with someone from outside their department. This provides regular contact that is not directly related to their role or work and allows opportunities for support and friendship from within the wider company culture. Regular phone calls and a friendly chat encourage friendships that might not otherwise be easy to forge.
Workplace Wellness WIFLE
All our meetings start out with a WIFLE (What I Feel Like Expressing) around the 'virtual table'. This is generally not work-related and gives a sense of how each individual is currently feeling and what might be affecting their mental health at work.
Cyber-Lunches
Following a survey completed by our team about working from home, the main concern raised was the lack of opportunity to interact socially. So the bi-monthly cyber-lunch was launched for anyone who wanted to join in.
A range of topics and games are put forward to provide a focal point, but with the reality that once started, the chat would take on a life of its own.
Other Initiatives for Mental Health in the Workplace
Other initiatives we use to promote mental health in the workplace include increased emphasis on using our peer recognition platform Motivosity, to give each other a virtual pat on the back.
Homeworking checklists are carried out to ensure everyone has all they need to optimize their workstations and operate within health and safety guidelines.
We perform regular surveys to measure engagement and wellbeing, in addition to assessing training requirements via the Engagement Multiplier Benchmark Survey platform.
Wellbeing Matters for a Healthy Business
This now feels like the right time to reflect on the effect this has had on our team, and what we have done to safeguard our employees' wellbeing and happiness for the coming year.
As we continue to face countless news bulletins proclaiming the alarming increase of mental health issues and warnings that our already overburdened mental health services are at breaking point, businesses have realized it's time to take responsibility and take mental health conditions seriously – none more so than Intellek.
We surveyed, we listened and we reacted. Everything we have done and continue to do is driven by the individual needs of the Team in what remains tough times for all.
Hybrid Working and Mental Health
Amidst the wave of positive feedback regarding home working and the overwhelming consensus that the hybrid format is what the world wants, there are those who are quietly struggling.
We must be sensitive that this may not be the preferred way of working for everyone and remind ourselves that poor workplace mental health is not as obvious as a bout of flu or a broken leg. Despite the best will in the world, mental health issues can remain hidden, particularly in the virtual working world.
A Forbes article reported that 80% of workers would consider seeking alternative work in a company that puts more emphasis on valuing employees' mental health.
As the saying goes… We are all in the same storm, but we are not all in the same boat.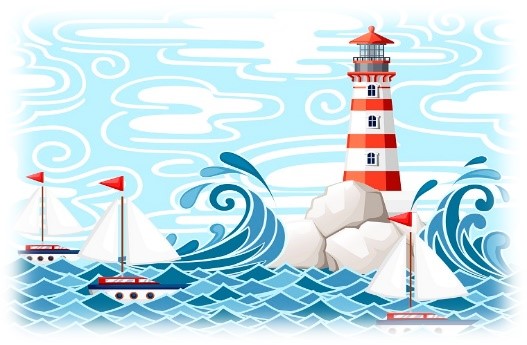 Social Isolation in the Remote Workplace
Social isolation can be a significant issue for remote workers. So at Intellek, we put our heads together to look at ways to overcome this. Particularly as our Team is located all over the world, from the US to the UK and the EU. In fact, we couldn't be more socially distanced if we tried!
So how can we stay connected in this virtual world?
What we did to support Workplace Mental Health this year
We sent out a poll to find out what employees really want from social engagement at work and we're drawing up plans for the future.
We asked, "What are the barriers to staying connected?".
Offered regular well-being calls asking "How are things… Really?".
We found out who wanted to meet up and how often.
Created a Mental Health & Wellbeing policy to outline what we can do to support employees.
Training to ensure we wouldn't miss any people with mental health or wellbeing issues.
Identified a Mental Health Lead to ensure easy and confidential access to support systems.
Put in place a Profit Sharing Scheme, so that all the gang can benefit from Intellek's success – after all, it is a team effort!
So, on reflection…
I concluded that we do a heck of a lot to support well-being and defend against poor mental health in our workplace… but also, that we can always do more!
Our next steps will be to circulate a quarterly internal wellbeing blog from yours truly; homing in on the small things that can be done to improve mental health. This will be jam-packed with tips for stress management and low mood; for fending off those winter blues and bugs with the help of essential oils and other complementary therapies.
It will offer ways to practice mindfulness during the working day (which time out, by the way, will sharpen your focus for the day head) and maybe some desk-based exercises (or desk-ercise); as well as other small ways to help in addressing the mental health and wellbeing of Team Intellek!
Stay safe and stay healthy.
Lisa Tucker – Head of HR & Communications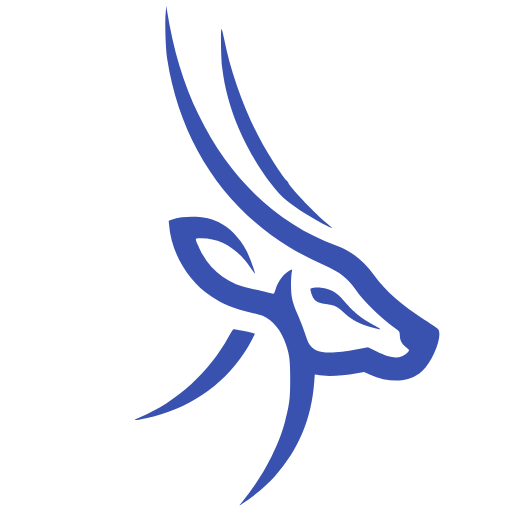 Intellek (formerly TutorPro) is a founding member of the learning technology industry. With a presence in the USA, UK, Canada, and the EU – for over 30 years we have pioneered the development of cutting-edge eLearning software and online training solutions, with a large and diverse portfolio of international clientele.
Disclaimer: We use all the tools available including generative AI to create relevant and engaging content.