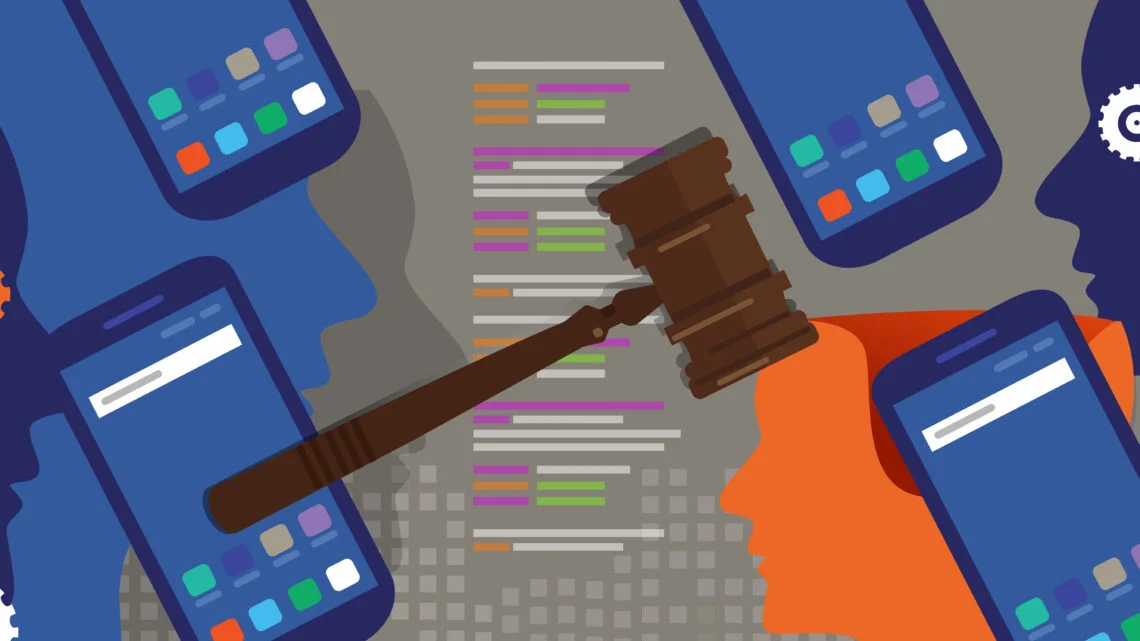 It won't surprise our loyal readers to know that most members of the team are super nerdy, in fact, many of us embrace a level of nerdiness that knows almost no bounds! For some people on the team it's cars or bikes, for others it's martial arts, for me it's rapidly becoming industry influencers in LegalTech and Twitter's wealth of Legal Technology Influencers.
Legal Technology on Twitter
"Twitter!?!" I hear some of you cry, isn't that where millennials go to complain about reality TV? Writing as a millennial – Yes, it is! Just head over there and search #TheBachelorWinterGames (if you ask me nowhere near as good a guilty pleasure as #BachelorinParadise!).
However, it's also where those legal professional influencers at the cutting edge of legal technology, and the ideas which will forge the future of the whole legal industry – hang out at 'glass of wine time'.
Twitter's Legal Technology Influencers
As it's Friday, and as there's a dearth of excellent reality TV tonight (missing #RHONJ already) I thought I'd share a few of my favorite influential #legaltech tweeters with you. A couple of things unite the three Legal Technology Influencers below.
Firstly, all of them are focused on real legal services tech solutions to real legal industry problems. There's a ton of buzz around legal technology at the moment and much of it is focused on ideas that won't immediately change the landscape if they ever will. These folks will help you work smarter by Monday morning.
Secondly, many people don't use Twitter as a social media platform, they don't engage with others, they simply send out statements. All the influencers below will have a conversation and engage with opinions that differ from their own.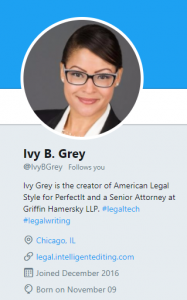 Ivy B. Grey – Entrepreneur & Attorney
As you can see from Ivy's profile she's both an entrepreneur and an attorney, so she gets business and law. She's also something of a forward thinker, her tweets often focusing not on future tech, but on the law practice management innovations that can make legal work better right now.
That's where the product PerfectIt comes into play. Whenever she shares a third-party resource she gives a note as to why it's worth a look.
She's written a fantastic white paper on why attorneys being able to use technology is a matter of ethics – Technology Competence – What the Ethical Duty Means for You and Your Firm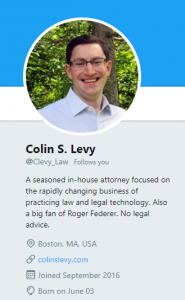 Colin S. Levy – Content Aggregator & Blogger
As you can see from Colin's profile on his Twitter account, he's an in-house attorney, legal technology evangelist, and a fan of Roger Federer.
Colin is a great aggregator of some of the best content on Twitter about technology, legal news and the practice of law.
His interest appears to focus on the technology that supports the work of the attorney, as opposed to the whole ecosystem of the firm.
As well as aggregating content from around the web he has a fantastic blog with some great interviews. A favorite of mine is a short exchange with Daniel B. Rodriguez, Dean of the Pritzker School of Law at Northwestern.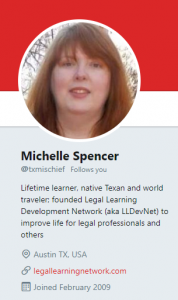 Michelle Spencer – Legal Technology Micro-Influencer
My final favorite legal tech tweeter is Michelle Spencer. Michelle is a big law alum and a veritable expert in an efficiently operated law firm.
She's taken those years of experience in legal software training and practice and launched a fantastic consultancy – the Legal Learning Development Network.
Michelle is also a partner of ours and is the genius behind much of the vendor-agnostic and material-rich LMS Evaluation Toolkit, which aims to make it easier for firms to choose an LMS, ANY LMS (yes, ANY LMS – not just ours!).
eLearning & Legal Technology Influencers
Alongside other legal market influencers in the tech space like Nicole Black and Andrew Arruda, our fantastic CEO Claire Revell is something of a social media influencer and force to be reckoned with in her own right. As an advocate for women in STEM, leadership, eLearning and business; Claire is at the forefront of sharing forward-thinking and positive messaging around these subjects and more.
So if you reach gin and tonic time this evening and want something interesting to read, go over and follow these Legal Technology Influencers on Twitter!
Learning & Legal Tech Influencers on Twitter
For more of this sort of thing and other top Legal Technology influencers, check out this Twitter List which includes our top 50 L&D Movers & Shakers. Highlighting the L&D professionals, influencers and general chatterboxes covering learning and development, these Tweeters are worth following.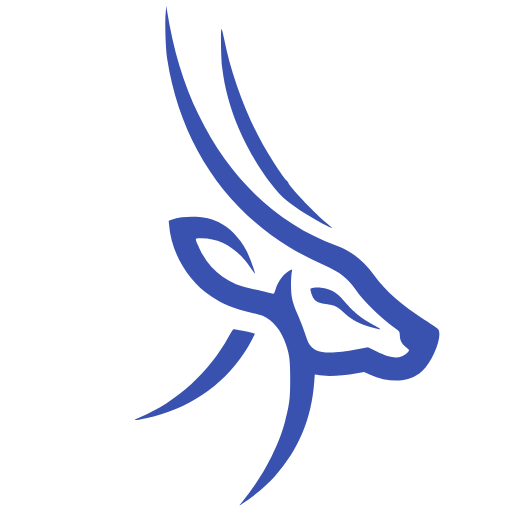 Intellek (formerly TutorPro) is a founding member of the learning technology industry. With a presence in the USA, UK, Canada, and the EU – for over 30 years we have pioneered the development of cutting-edge eLearning software and online training solutions, with a large and diverse portfolio of international clientele.
Disclaimer: We use all the tools available including generative AI to create relevant and engaging content.